STRAIGHT LINE LOGIC
What happens if police and firefighters are fired en masse? Nothing good. From Tom Ozimek at The Epoch Times via zerohedge.com:
A coalition of Oregon police officers and firefighters have sued Gov. Kate Brown over a COVID-19 vaccine mandate for state employees.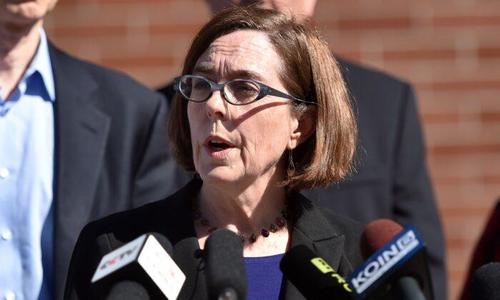 The plaintiffs—including the Oregon Fraternal Order of Police and the Kingsley Firefighters Association—argued in a lawsuit filed Friday in a Jefferson County court (pdf) that Brown's executive order violates a number of laws and want it blocked.
"Plaintiffs seek an order declaring EO No. 21-29 is unenforceable because it conflicts with Oregon statutes, would result in a common law wrongful discharge of the Plaintiffs, conflicts with the Oregon Constitution's guarantee of free expression, and conflicts with the United States Constitution guarantee of equal protection, free exercise, and due process," the complaint states.
Brown issued an executive order (pdf)…
View original post 179 more words