Nwo Report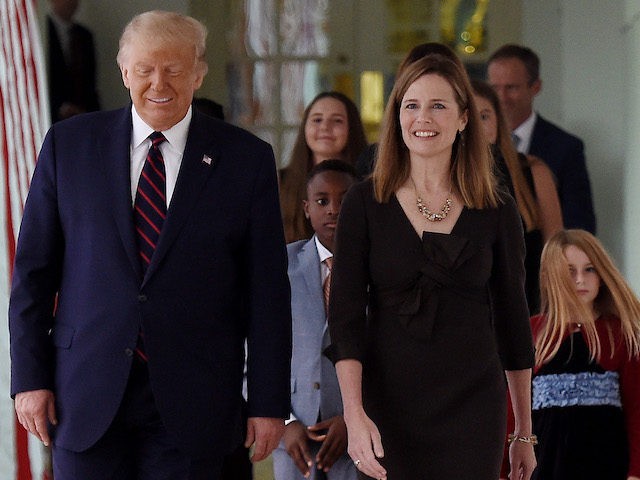 Source: Charlie Spiering
President Donald Trump on Saturday selected Judge Amy Coney Barrett to fill the Supreme Court seat left empty by the death of Justice Ruth Bader Ginsburg just one week ago.
Trump described the pick as "one of his highest and most important duties" as president, noting that it was the third Supreme Court pick.
The president made the announcement in the Rose Garden, thrilling conservative guests who were present and gave her a standing ovation when the president appeared with Barrett.
"She is a woman of unparalleled achievement, towering intellect, sterling credentials, and unyielding loyalty to the Constitution," Trump said while introducing Barrett.
Barrett thanked the president for the honor of serving on the court, should she be confirmed by the Senate.
"I love the United States, and I love the United States Constitution," she said. "I am truly humbled by the prospect of serving on…
View original post 1,206 more words