The Searchlight
01.17.20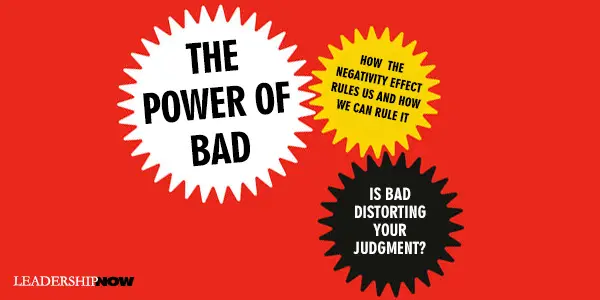 BAD gets into our head and it stays there leaving very little room for the good in our lives. We tend to focus on the bad, even in the face of a lot of positive things. Our brains are wired that way. It's the negativity effect: the universal tendency for negative emotions and events to affect us more strongly than positive ones.
John Tierney and Roy Baumeister (the first researcher to identify the negativity effect) describe the phenomenon well in The Power of Bad:
We're devastated by a word of criticism but unmoved by a shower of praise. We see the hostile face in the crowd and miss all the friendly smiles. The negativity effect sounds depressing—and it often is—but it doesn't have to be the end of the story. Bad is stronger, but good can prevail if we know what we're up against.
Because of…
View original post 940 more words