Now or Never
Five Years On
January 7, 2020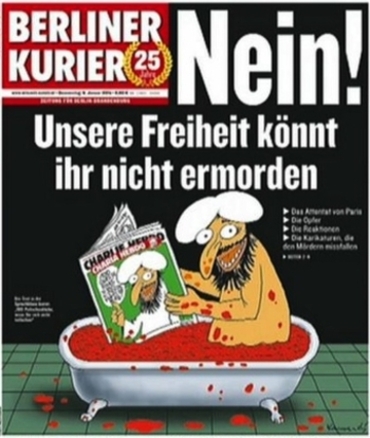 Five years ago today – January 7th 2015 – two Muslim fanatics burst into the offices of the satirical magazineCharlie Hebdoand killed a dozen people, including the bulk of the senior editorial staff and some of France's best known cartoonists. Herewith some of my instant reaction to the news – and my disgust at the mawkish pap of the frivolous grief-feasters of our dishonest and evasive culture.
I heard about the attack shortly before I went on that morning's John Oakley Show in Toronto. Throughout the grim half-decade for free speech that has followed, I have thought often of Stéphane "Charb" Charbonnier, the editor ofCharlie Hebdoand a great cartoonist in the French style. Two years before his death, hesaid:
It may seem pompous, but I'd rather die standing than live on my knees.
He did. He was an…
View original post 1,738 more words